This weekend has been far from boring. I spent most of the day Saturday putting together a few snacks and playing with the kids, which was followed by a few people coming to share in my birthday. After the celebrations and late night clean-up on Saturday, Sunday was more relaxed. I have managed to indulge in several of my favourite activities.
I have slept in until 9:30 and then connected with a friend to pass on a braided fertility necklace to her. She has discovered it is my birthday from social media, and has brought me an unexpected gift of soaps: cucumber and calendula, lavender and tea tree, and oatmeal. I love Easter European traditions of giving birthday gifts. My love also gave me two clever gifts: a Dali melting clock, and a Canon lens collection cup.
We had leftovers for breakfast, and headed to Ikea for the breastfeeding event happening in the sofa section. The goal was to thank Ikea for their great breastfeeding and baby-friendly practices and highlight the importance of public breastfeeding, since it has a significant impact on mothers breastfeeding to term. I also wish other businesses took notice of what Ikea is doing to implement family-friendly practices, and followed suit. It is surprising how many "family-oriented" establishments lack such simple accommodations as a changing table (especially in men's washrooms) or a place to safely put a baby down (when a baby is not yet able to sit up on their own, but is not confined to a bucket car seat).
The atmosphere at Ikea was great: I have chatted with a few friends, CTV was there to cover the story, we have spoken to Ottawa Citizen, and ended up participating in an ad hoc focus group for a Carleton breastfeeding research study, which lasted for a while after the official event was over. My older child was rather enjoying the play area during that time.
Afterwards, I have cuddled my babies to sleep at home, and took a break with a lager and some smoked salmon for lunch. During their nap time, I have spent some time puzzling and listening to The Wheel of Time – The Shadow Rising – in other words, in my zen state.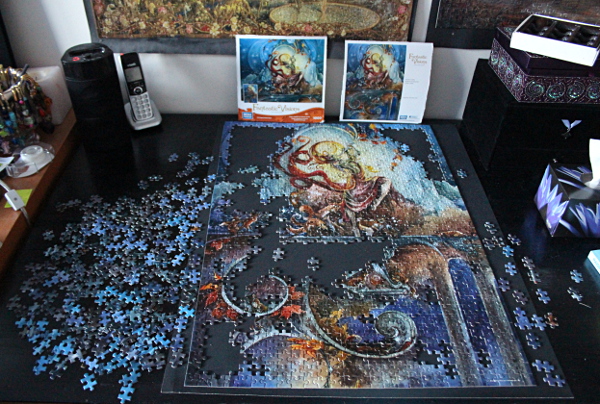 After a break to feed the baby and rock her back to sleep, it was time to pull out my newly-arrived gemstones and play. I have just found beautiful beads of lapis lazuli and blue-white chalcedony, and combined with turquoise, amethyst, moonstone, and rose quartz, they have made three new pregnancy tracking necklaces and two new fertility/cycle tracking bracelets. In a few days, I will make them available for purchase on Etsy.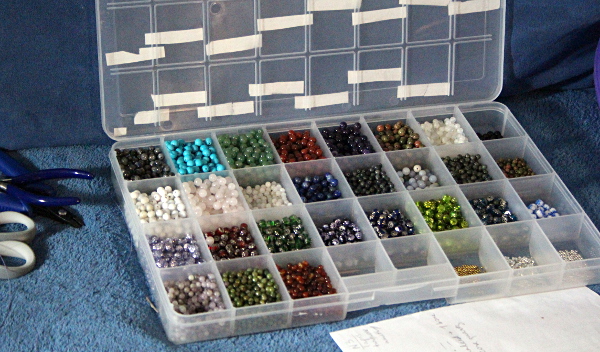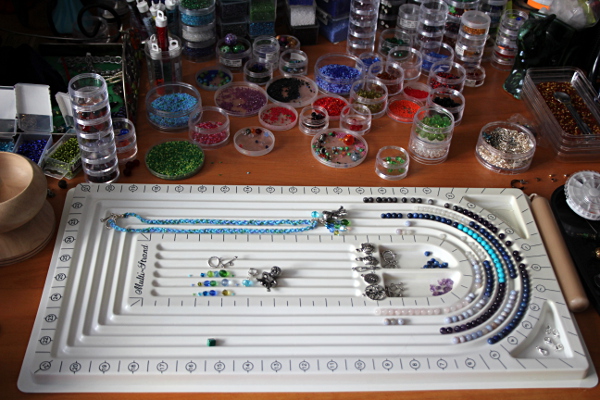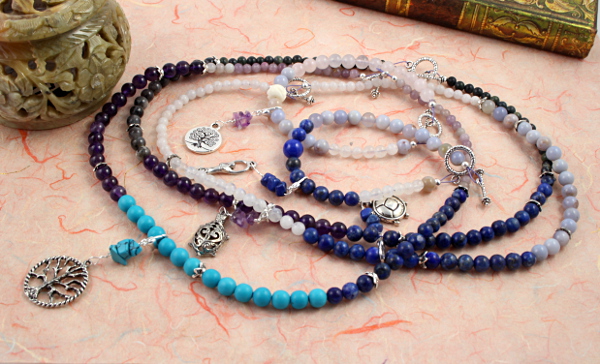 When the children were up, we brought out the leftovers and a large 100-piece United Kingdom puzzle (the largest my oldest has ever attempted). We sat on the floor with food and drinks, doing the puzzle and listening to some music. That was a lovely quiet way to spend the evening. We stayed up later than usual, the kids had their baths, and there was more cuddling them to sleep. After all was peaceful and quiet, my love and I had some time to ourselves. A wonderful way to spend my birthday, I must say.