I dislike the traditional markers of Black Friday, when crowds of people crash through the doors without a care for injuring each other, to snap up deals on cheap, poorly-made consumer items they often don't need, only to throw them away within a couple of years, to repeat this again and again. It wastes resources, chisels away at our humanity, and does not make anyone truly happy.
There are organizations calling for a 24-hour no-shopping strike during Black Friday, but that seems pointless. 24 hours will not solve the issue. It also is wasteful for those of us with children, because this might be the only time we can afford to get them cloth diapers, baby carriers, good quality clothing and footwear (and that's important at -30°C here in winter), shampoo that's not full of toxins, and toys that are not plastic junk.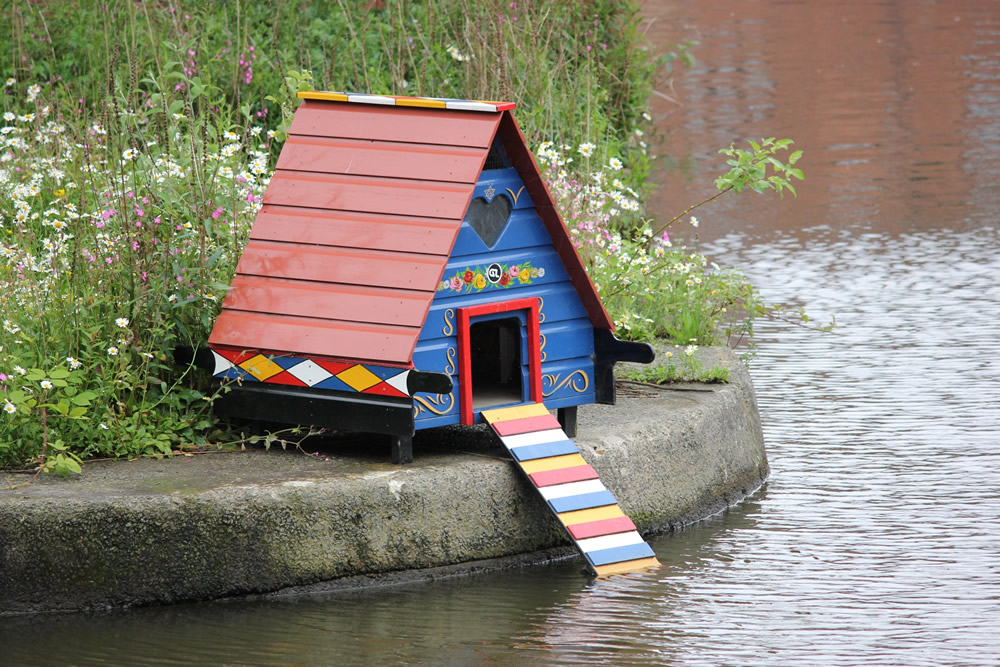 So I say: rethink Black Friday. Don't shop large retailers unless you are buying exactly what you need. Instead, focus on small and local businesses, handmade gifts, products made with natural materials and ingredients by caring people. If you are buying gifts for this holiday season, make each one meaningful, and support businesses that enrich your local or mental space.
In that spirit, do visit Etsy. Many artisan shops are having sales. Through my store, Veddma Creations, from now through Monday, I am offering 20% OFF all purchases, Buy-one-get-one-free deals on Blessingway beads, pregnancy tracking necklaces, and keychains, plus a free pregnancy tracking necklace for all orders over $99.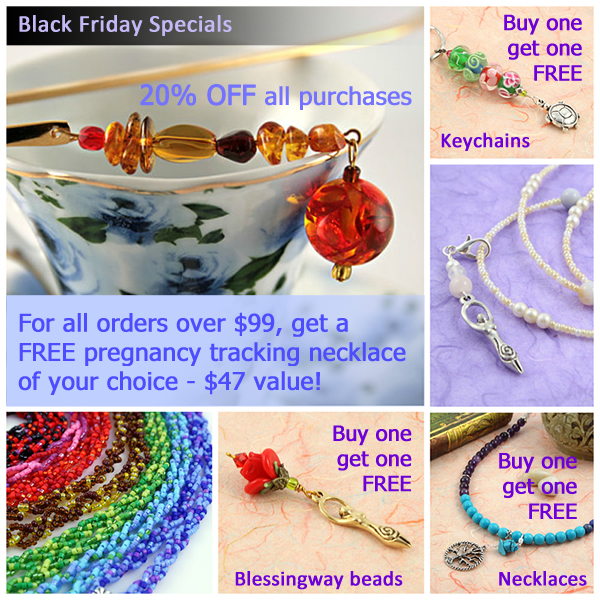 There are also lots of wonderful toys on sale right now. 2016 TRUCE Toy Guide (by Teachers Resisting Unhealthy Children's Entertainment) differentiates toys that foster creative play and those that stifle children's imagination. Wooden stacking toys, construction blocks, Waldorf play silks, art supplies, play kitchens, workshops, puzzles are great. Many of them can be found on Etsy, many others – on Amazon
, such as the wooden castle blocks by Treehous I've had my eye on for a while.
Some other small retailers that are having sales right now are:
– Bumbini cloth diaper company
– Wraps at Birdie's Room
– Little Yeti shoes
When you do shop large retailers, do it in a smart way. Find out what you need, and focus on that. For instance, Osh Kosh Canada is having 30% off sale + $10 coupon + free shipping on sales over $50. This is an opportunity to buy cotton underwear and pajamas at a substantial discount. When you have multiple children, it does add up.
Look for coupons and get cash back by going through ebates.ca (or ebates.com in the US). It's not much, but it adds up, and during the Black Friday sales the percentages you can earn are higher.
Well.ca has lots of good sales on natural products. For instance, our favourite Baby Boo Shampoo is 40% off and Nutiva coconut oil 1.6L is $35.69. If you are new to Well.ca, you can get $10 off a $40 purchase if you use coupon code VEDDMA2015 (and it takes $29 to get free shipping). Since we usually buy some of our body care and food staples from Well.ca, it make sense to buy them now, when the prices are lowered.
There is an extensive list of Canadian Black Friday sales.
Through all the frenzy and encouragement from the outside to shop-shop-shop, take a deep breath. Think of what you truly need and what your family would enjoy. Set a budget for each category: food staples, children's clothing and footwear, toys, books. Pay attention to quality over quantity. It is better to get one great gift with lots of use potential or replay value, than get many cheap, poorly-made trinkets that break or lie forgotten, cluttering up your physical and mental space.
Appreciate the opportunity to cherish beautiful items and support people in your community. Anticipate the joy of sharing the gifts with your loved ones. Enjoy the possibilities and let go of the stress.