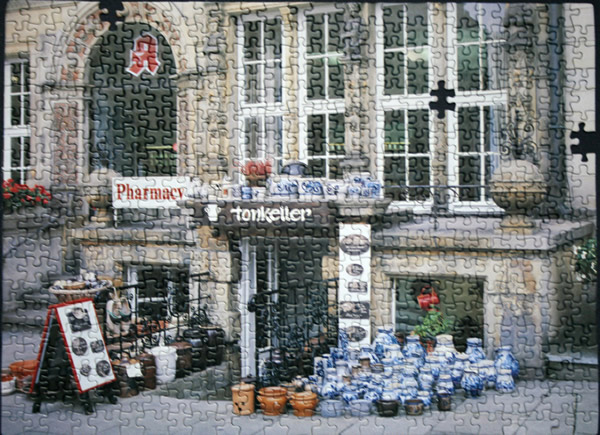 Size: 500 pieces, 3 missing
Dimensions: 35cm x 48cm
Producer: Canada Games, Windsor
Location: The City Municipality of Bremen is a Hanseatic city in northwestern Germany. A commercial and industrial city with a major port on the river Weser, Bremen is part of the Bremen-Oldenburg metropolitan area (2.4 million people). Bremen is the second most populous city in North Germany and tenth in Germany.
Bremen is connected with a fairy tale by the Brothers Grimm, the Town Musicians of Bremen, although they never actually reach Bremen in the tale. [Wiki]