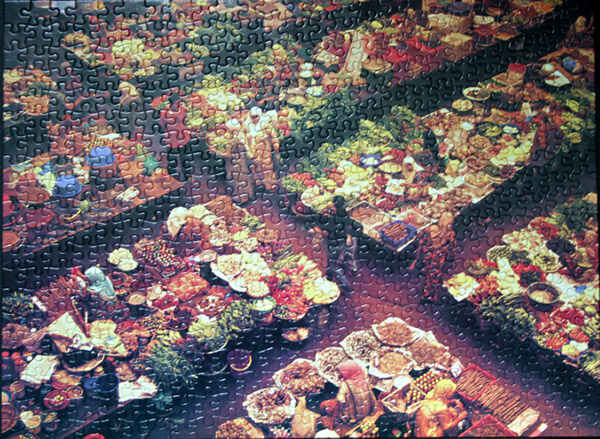 Size: 500 pieces
Dimensions: 48.4cm x 35.5cm
Producer: Sure-Lox, Wonderful World series, #42210-38
Notes: Kota Bharu is a city in Malaysia, is the state capital and Royal City of Kelantan. It is also the name of the territory (jajahan) in which Kota Bharu City is situated. The name means 'new city' or 'new castle/fort' in Malay. Kota Bharu is situated in the northeastern part of Peninsular Malaysia, and lies near the mouth of the Kelantan River.
This northeastern Malaysian city is close to the Thai border, and is home to many mosques. Also of interest are various museums and the unique architecture of the old royal palace (still occupied by the sultan and sultanah and off-limits to visitors but viewable from outside) and former royal buildings (which can be visited) in the center of town. [Wiki]