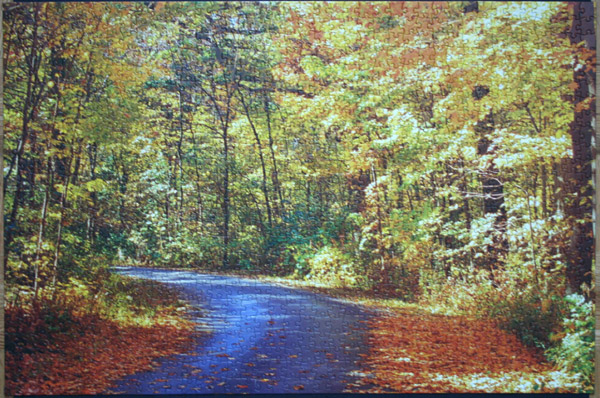 Size: 1000 pieces
Dimensions: 73cm x 48.57cm
Producer: The Canadian Group, Sure-Lox, Country Roads series
Location site: http://www.mortonarb.org/
Location: The Morton Arboretum, in Lisle, Illinois, covers 6.9 square kilometres and is made up of gardens of various plant types and collections of trees from specific taxonomical and geographical areas. It includes native woodlands and a restored Illinois prairie. The Arboretum has over 4,100 different species of trees, shrubs and other woody plants from around the globe. In all, there are over 186,000 catalogued plants. The Arboretum has 26 km of hiking trails and 14 km of roadways for driving/bicycling.
The arboretum was established on 14 December 1922 by Joy Morton, founder of the Morton Salt Company. Joy Morton's Thornhill Estate, established in 1910, formed the basis of the Arboretum's original area. Mr. Morton's father Julius Sterling Morton was the founder of Arbor Day. [Wiki]