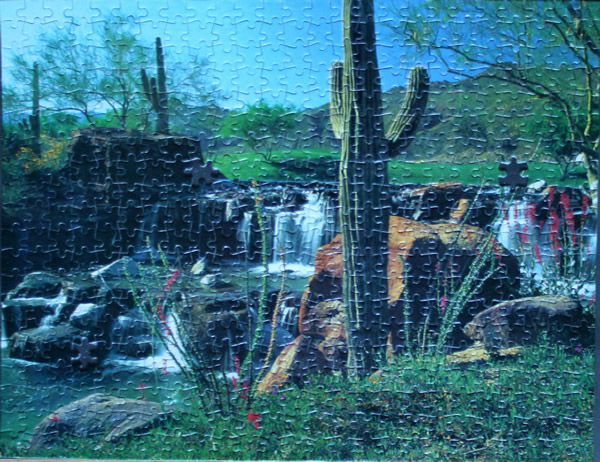 Size: 500 pieces, 1 missing
Dimensions: 46cm x 36cm
Producer: GPC Puzzles
Location: Palm Desert is a city in Riverside County, California, United States, in the Coachella Valley, approximately 18 km east of Palm Springs.
The area was first known as the Old MacDonald Ranch, but the name changed to Palm Village in the 1920s when date palms were planted. Local historians said the main residents of pre-1950 Palm Desert were Cahuilla Indian farmers of the now extinct San Cayetano tribe, but a few members of the Montoya family of Cahuilla/Spanish descent were prominent leaders in civic life.
The city was home to the "Palm Desert Scene", a unique musical genre heavily influenced by Stoner rock/Stoner metal. [Wiki]