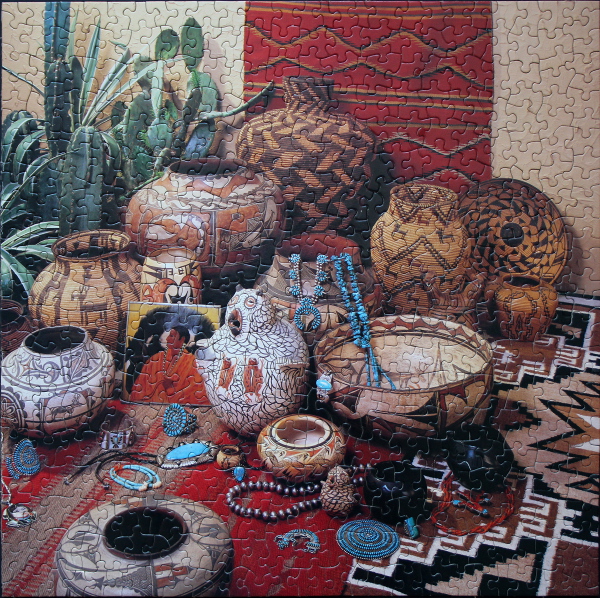 Size: 500 pieces
Dimensions: 50.80 cm x 50.80 cm
Producer: Springbok, Hallmark, PZL2206

Puzzle: Beautiful, earthy colours showcasing unique artifacts — I loved this puzzle so much, it is now decorating our guest room wall. With a variety of textures and colours, it was a pleasure to put together.
Since there are so many areas of pattern, good areas to start are the only few solid colour patches of the wall, the green plants, and the red of the carpet. After that, turquoise jewellery pieces, the icon, and different bowls can be assembled separately. It's fun to bring them together afterwards, and fill in the gaps with the carpet patterns.