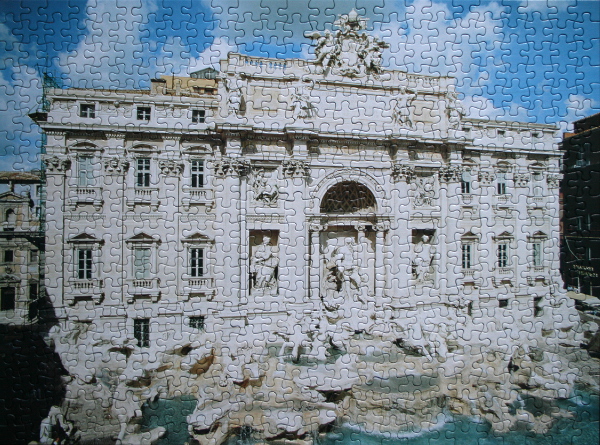 Size: 500 pieces
Dimensions: 48.3 cm x 35.6 cm
Producer: Sure-Lox, The Canadian Group, #42210-17
Puzzle: This puzzles was a little more challenging than a usual 500-piece puzzle, since so many parts of the building look alike and carry the same colour scheme. However, with Sure-Lox pieces fitting snugly into place, it was very pleasant to do nonetheless. The sky and water are best places to start, as are the dark areas on the edges. The windows, the balconies, the archway, the roof, and the regions close to the water are distinct enough to follow. The rest are a matter of completing the gaps between the earlier-placed pieces. I have done another 500-piece puzzle of a close-up of the Trevi Fountain.