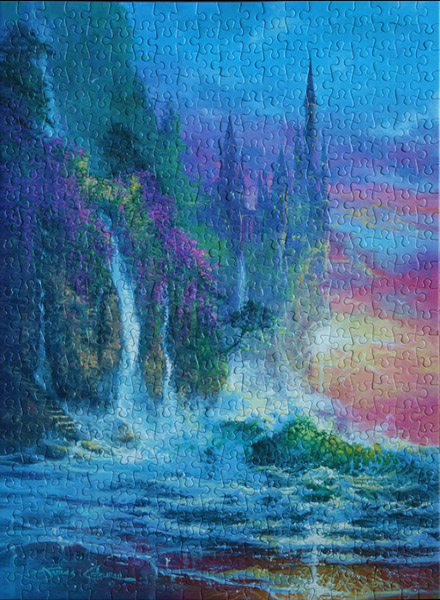 Size: 500 pieces
Dimensions: 48.26cm x 35.56cm
Producer: Sure-Lox
Artist: James Coleman… a name synonymous with tropical rainforests, rich deep woods, and silent deserts. The art created by this talented man continue to delight all.
…Today he continues to illuminate the are world with his vibrant colors, gentle moods, and exquisite detail. His artwork is represented by some of the most prominent galleries in North America, the Orient, and the Hawaiian Islands.
"I attempt to push the statement I am making to its ultimate, both in design and in use of color." – James Coleman. [Artist's site]
Notes: I do not have a record of the producer or the name of the puzzle as I do not have the box anymore. A clarification is welcome – if you have any clue as to the details regarding this puzzle, I would much appreciate that information.