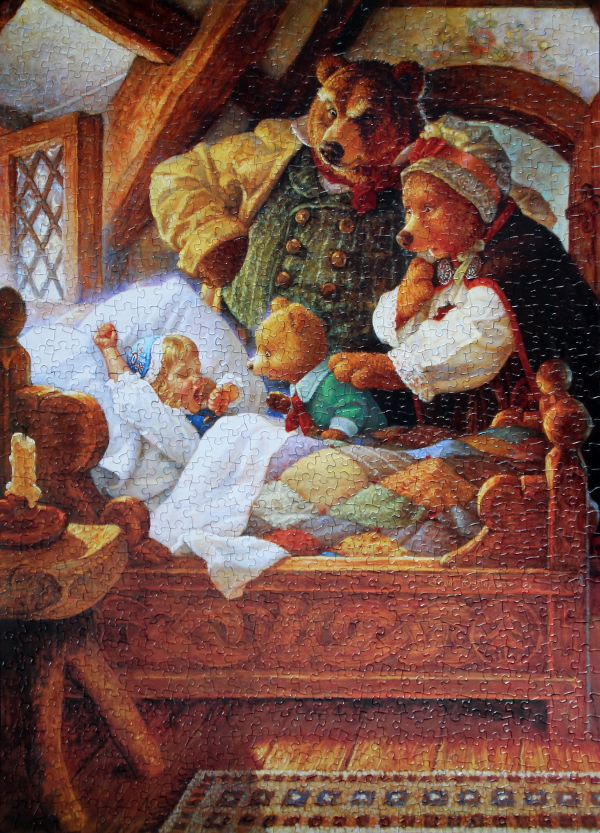 Size: 1000 pieces
Dimensions: 49cm x 68cm
Producer: Master Pieces, #71146
Artist: Scott Gustafson
Notes: "The Story of the Three Bears" is a fairy tale first recorded in narrative form by British author and poet Robert Southey, and first published anonymously in a volume of his writings in 1837. The same year, British writer George Nicol published a version in rhyme based upon Southey's prose tale, with Southey approving the attempt to bring the story more exposure. Both versions tell of three bears and an old woman who trespasses upon their property.
"The Story of the Three Bears" experienced two significant changes during its early publication history. Southey's intrusive old woman became an intrusive little girl in 1849, who was given various names referring to her hair until Goldilocks was settled upon in the early 20th century. Southey's three bachelor bears evolved into Father, Mother, and Baby Bear over the course of several years. What was originally a fearsome oral tale became a cozy family story with only a hint of menace. [Wiki]

Save