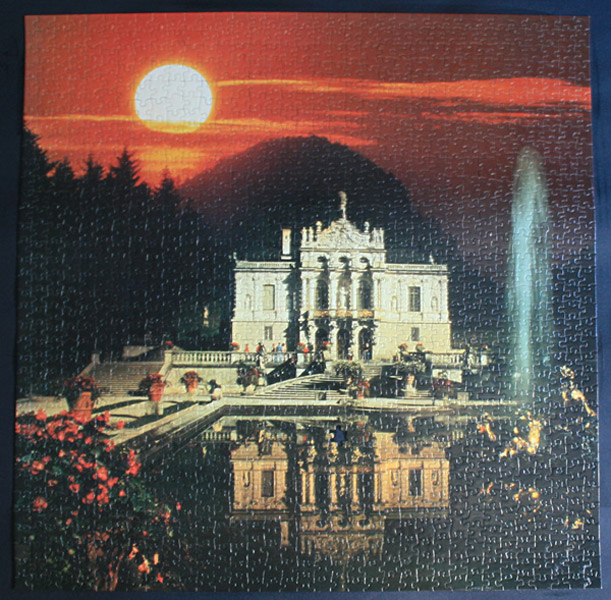 Size: 1200 pieces (1 missing)
Producer: F.X. Schmid
Location site: http://www.linderhof.de/
Story: Linderhof Palace (German: Schloss Linderhof) is a palace in Germany, near Oberammergau in southwest Bavaria near Ettal Abbey. It is the smallest of the three palaces built by King Ludwig II of Bavaria and the only one of which he lived to see completion.
Although Linderhof is much smaller than Versailles, it is evident that the palace of the French Sun-King Louis XIV (who was an idol for Ludwig) was its inspiration.
The park combines formal elements of Baroque style or Italian Renaissance gardens with landscaped sections that are similar to the English garden. [Wiki]