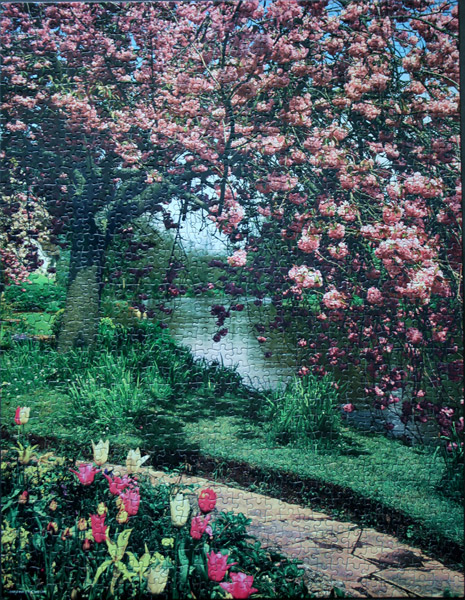 Size: 1000 pieces
Dimensions: 51.12cm x 66.52cm
Producer: MB Puzzles, Big Ben
Notes: Bickleigh is a village and civil parish in the Mid Devon district of Devon, England, about four miles south of Tiverton. It is in the former hundred of Hayridge. According to the 2001 census it had a population of 239. It should not be confused with Bickleigh, a village near Plymouth, also in Devon.
The village lies in the valley of the River Exe at the point where it meets the much smaller River Dart. There is an attractive medieval stone bridge across the Exe. The village is mentioned in the Domesday Book as Bichelei, meaning "Bicca's meadow". [Wiki]