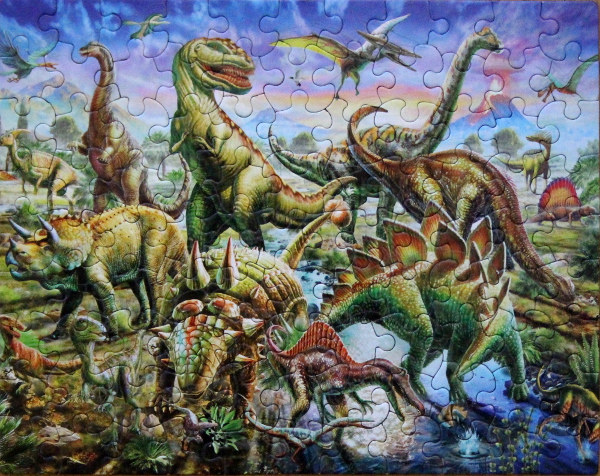 Size: 100 pieces
Dimensions: 22.86cm x 17.78cm
Producer: Ceaco, Glow in the Dark series, 10-puzzle pack, 2013, No. 103013-21081-A
Puzzle: A trivial puzzle for an adult, a bit of a challenge for my 3.5-year old. He needed a little help putting this puzzle together, but has enjoyed it. We have tackled the sky with the flying creatures first, the blue water at the bottom next, and the rainbow-coloured-scale stegosaurus in the bottom right next. The long-necked creatures came afterwards, followed by those ones in the bottom left corner.