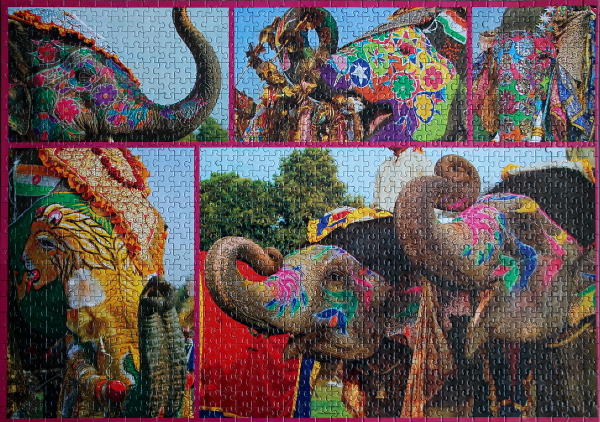 Size: 1000 pieces
Dimensions: 48.10 cm x 67.95 cm
Producer: Mega Puzzles, Exotics series, 2014, No.50935CN, A20054 PP
Photographer: David Evison

Puzzle: Bright and lovely puzzle, from the same series as Tropical Flowers, this one takes a bit more time to assemble, due to subtle textures and colour transitions. The borders are a logical place to start, followed by the red cloth, the yellow and green elephant head in the lower left, the patches of sky bordering on other objects, and the elephant paint patterns. The trees and grass of the lower right picture are also distinct enough to be easily assembled. The remaining regions take a little more time and attention.

Save
Save