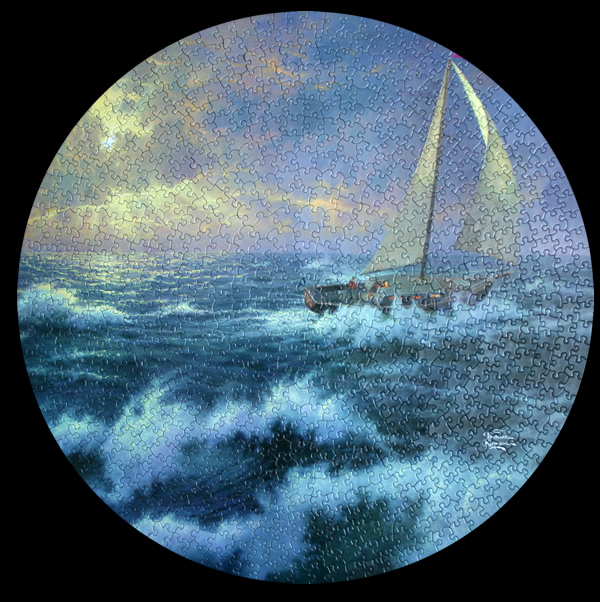 Size: 750 pieces
Dimensions: 60.96cm x 60.96cm
Producer: Ceaco, No.2943-6
Artist: Thomas Kinkade
Puzzle: This puzzle was a pleasure to do: the sunlit clouds and the boat are the logical starting points, as is the horizon. The foam on the waves separates the puzzle into several smaller regions, easy to complete. The waves just below the horizon are parallel to it, making that part of the puzzle trivial to complete.

Perseverance: Perseverance is the individual's tendency to behave without being reinforced into the motivation purposes. In psychology, perseverance is related to a non-cognitive trait. [Wiki]