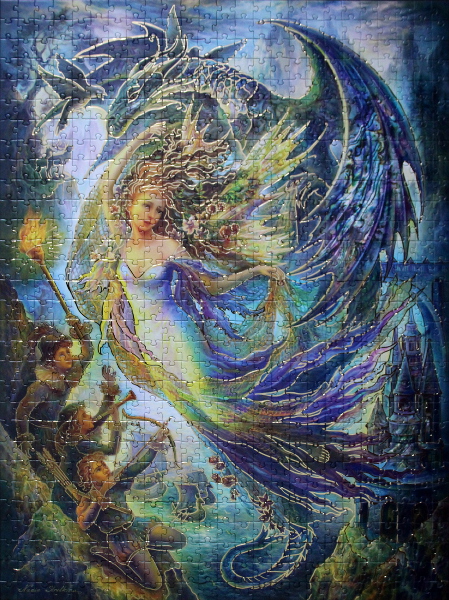 Size: 750 pieces
Dimensions: 51cm x 68cm
Producer: Lafayette Puzzle Factory, Goldenline Fairies series, APL33650LK0812, #0213
Artist: Nadia Strelkina
Painting: photo
Box: photo
Puzzle: From the same series as Fairy Key, this is a beautiful puzzle – a pleasure for the eye. I suggest starting from the lighter coloured part of the dress and the light background around the fairy, the exposed skin, the torch fire, and the castle at the bottom right. The lighter background border with the dragon wings, the purple ends of the dress, the tree in the top left, and the flowers in the fairy's hair can follow. The boys in the bottom left, the ships on the river, and the rest of the fairy and the dragon can then complete the assembly.