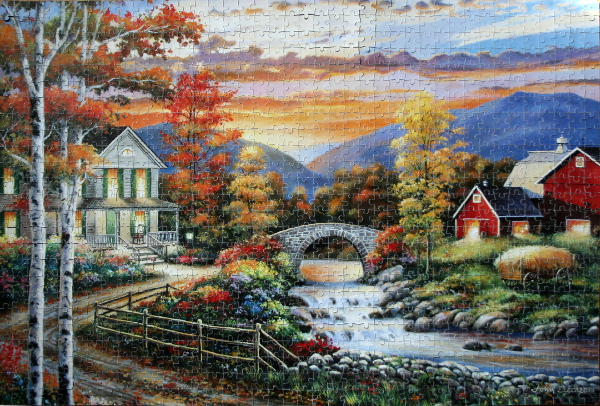 Size: 1000 pieces
Dimensions: 45.4 cm x 67.31 cm
Producer: Wrebbit, Perfalock series, # 20076, 2005

Note: I do not have the box anymore, and thus not sure who the artist is. If you have that information, please let me know.
Puzzle: A pleasant and easy puzzle to complete. The good regions to start are the sky (lots of horizontal guides there), the mountains, the tall red and yellow trees, the bridge, the river, the buildings, the birch trees, the cart with the hay, and the fence along the road. From that point on, the remaining pieces should fall into place easily.