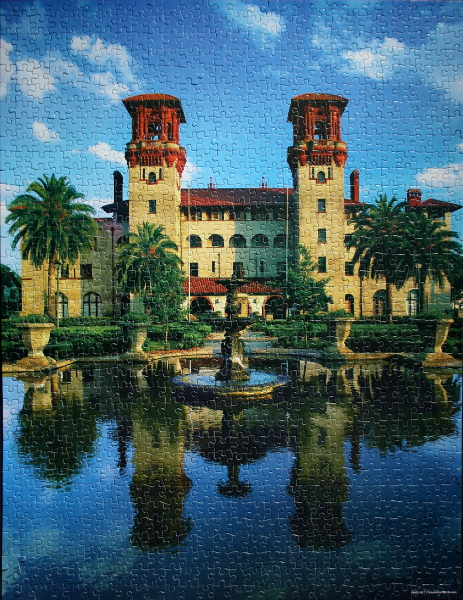 Size: 1000 pieces
Dimensions: 51.12cm x 66.52cm
Producer: MB Puzzles, Big Ben

Puzzle: A not-completely trivial puzzle to complete due to the large areas of sky, water, and similar dark regions of the reflections in the water. Good places to start are the red parts of the roof, the arches of the windows and doorways, the building walls, and the brighter water of the fountains. The stone vases and the palm trees can follow. From that point on, the sky, the water, and the reflections are relatively similar in terms of complexity to assemble.