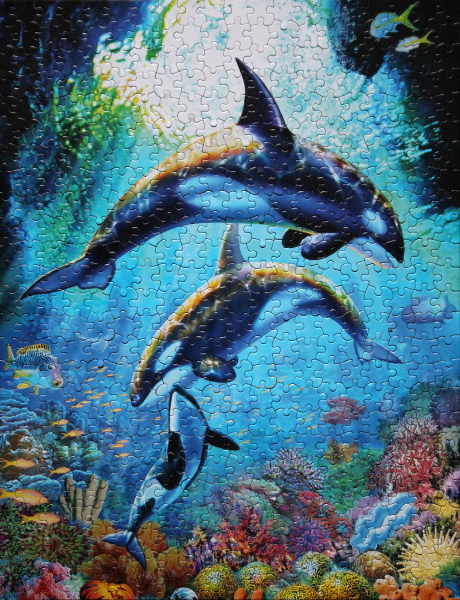 Size: 500 pieces
Dimensions: 35.56cm x 45.72cm
Producer: Ceaco, Glow in the Dark series, 10-puzzle pack, 2013, No. 103013-21081-A
Puzzle: Generally not my type of puzzle to do, as I'm more into architecture, landscapes, and fantasy, but it came in a pack of 10 puzzles from which I liked a few. It was a little big for my son, so I've put it together myself. Quite easy to do. Good places to start are the white and green area of sunlight at the top, black backs of the dolphins, colourful corals at the bottom. Black top corner regions, dolphin tails and bellies, smaller fish, and then the water complete the picture. Rays of sunlight penetrating the water provide slight diagonal guides that help complete the blue water areas.