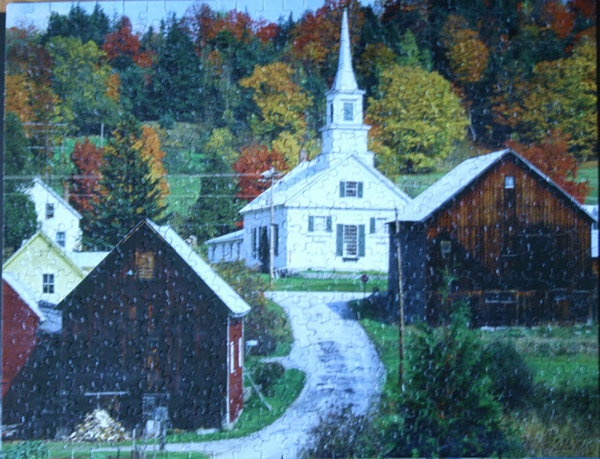 Size: 500 pieces
Notes: I do not have a record of the producer of the puzzle as I do not have the box anymore. A clarification is welcome – if you have any clue as to the details regarding this puzzle, I would much appreciate that information.
The Waits River is a 39.4 km-long river in eastern Vermont in the United States. It is a tributary of the Connecticut River, which flows to Long Island Sound. According to the Geographic Names Information System, it has also been known historically as "Wait's River" and as "Ma-houn-quam-mas-see."
The Waits River rises in southwestern Caledonia County in the town of Groton and shortly enters Orange County, where it flows generally southeastwardly through the towns of Orange, Topsham, Corinth and Bradford, to the village of Bradford where it joins the Connecticut River.
In the town of Bradford, it collects a short stream known as the South Branch Waits River, which flows eastwardly from Corinth. [Wiki]