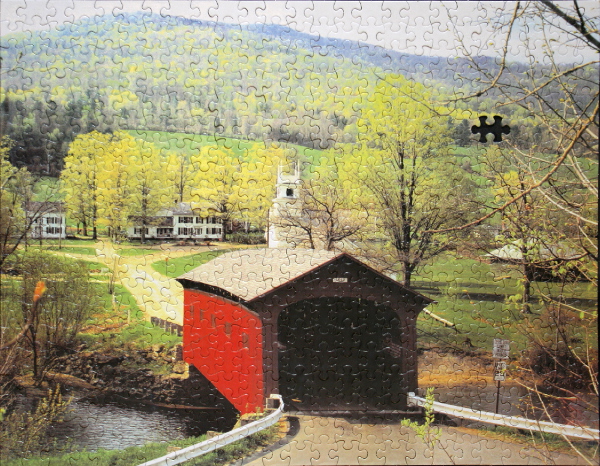 Size: 500 pieces, 1 missing
Dimensions: 48.5 cm x 35.5 cm
Producer: Sure-Lox, The Canadian Group
Puzzle: Simple enough to complete due to many differently-coloured regions, this puzzle is a quick one to do. The Sure-Lox pieces fit  together snugly. One can start from the red of the bridge building, the beige and yellow regions of the roof and the roads, the black and brown of the bridge building, the white railings, the river water and the border between the mountains in the background and the sky. From that point on, the small buildings, the trees, and the remaining regions fit together easily.