How often do we share an event with someone else, only to discover in a conversation later that our perceptions of it are significantly different? Where some see a traumatic experience or an insult, others find a lesson or a conversation that's not worth remembering. You can take what you value from an experience or an interaction, leaving behind the negativity and emotional baggage of others.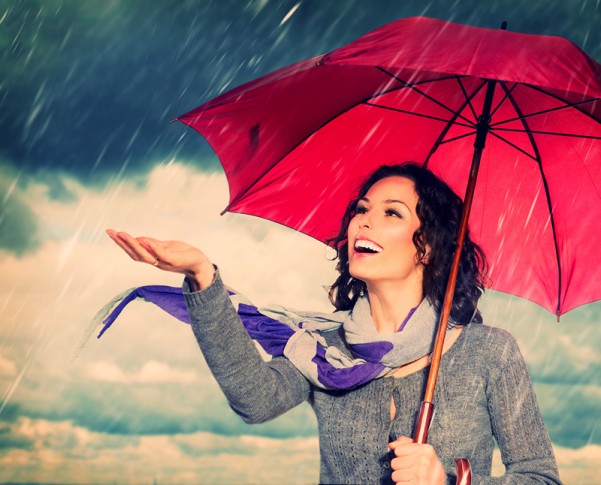 In social situations, we interact with many people who may be passionate, harsh, insincere, expressing intense emotions, raising difficult questions, or trying to stir up our negative feelings. Most interesting people are often very complex. Many activists, for instance, have strong, unforgiving standpoints and are very firm in sticking to their guns without a care that it might hurt or offend someone else. Some people are harsh yet brilliant, and while appreciating their commentary from an intellectual standpoint or valuing their contribution to a common cause, one needs to actively abstract away the other aspects of their personality, their non-constructive comments or personal remarks. Often, we can tell more about the state or character of the one asking a question or expressing an opinion than about the person whom that question or opinion is targeting.
Other people might flood you with a stream of consciousness, without filtering any of it out, expressing their perception of the world blended with assimilated perceptions of other people, all the while commenting on their own emotions and opinions. It takes energy and concentration to peel away the redundant and irrelevant layers to extract the gems of insight, if such are present. It is often educational to listen to such a flood of thoughts, however, as it closely follows the thinking process of the person expressing it. It is valuable to see how people form the opinions they hold and how their reactions are shaped by people and events around them.
Many of us have had a dream that was so vivid that it took a while to convince ourselves after awakening that we had not just lived through it in the real world. Our mind treats the experiences we have truly gone through and those we have imagined in detail as equally real, and the emotional response to either can be strong. As an empath, listening to someone's emotional account of a situation, I tend to find myself slipping into their shoes and taking on their place in the narrative, along with their emotions and opinions. If I am not careful, after the encounter, the lingering emotions can shape my perception of reality in ways I do not intend. I have to consciously process the conversation and take away only what I find constructive.
As those of us who have gone through unmedicated labour and birth can attest, the challenges we go through during labour soon fade away, leaving behind the glorious oxytocin-induced feeling of birth being a wonderful, overwhelmingly-happy and empowering experience. Hormones help us there, ensuring our species does keep procreating. Our mind is selective in what to associate with birth and what to remember about it.
Similarly, we choose what to associate with and remember about people. My grandmother was quite ill for the last several years of her life. When I went overseas to see her, she lamented that I would remember her in this state, forever suffering. However, even before that, my mind has firmly associated her with the way she was in her early 60s when I was spending every weekend at her place. She has been shaped by captivity during the war, followed by harsh, cold years in the Russian North where she gave birth to her two children, then by settlement in a completely unfamiliar million-people city in the South-West, and the early tragic death of my grandfather just months after I was born. I will always remember her that way, because to me that is who she was — a strong, hard-working, wise woman, immensely loving, and fiercely devoted to her family and friends.
With any experience, real or imaginary, we choose how to interpret it, what to retain, and what to take to heart. We cannot always control what happens. Shape your reality by what you choose to remember.