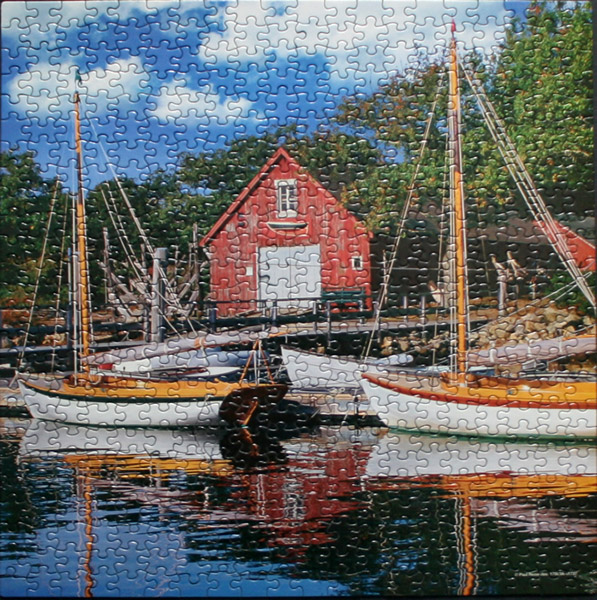 Size: 500 pieces
Dimensions: 40.64cm x 40.64cm
Producer:  Hasbro, MB Puzzle, Big Ben series
Artist: Paul Rezendes
"In order to capture the essence and beauty of nature, there must be an intimacy with it, not as an object, but as a process that is forever changing. The more you learn to see nature, to observe it with the quality of attention that is crucial to seeing, the more one is able to create works of art." – Paul Rezendes from: Wetlands: The Web of Life [Paul Rezendes site]
Notes: Thanks to Hasbro, once again there is no information on the puzzle box about what place the puzzle is depicting. The only information I was able to find is the photographer's name.