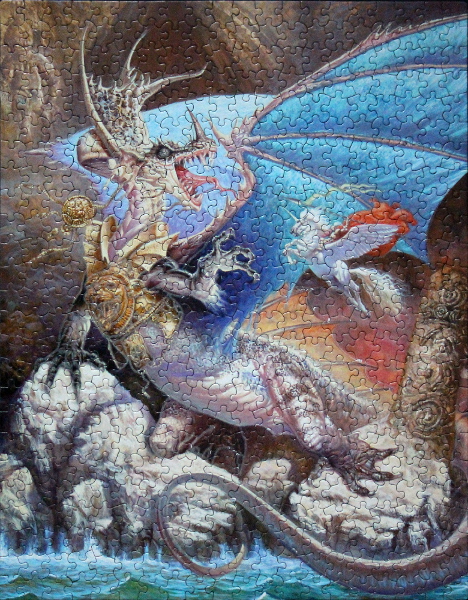 Size: 500 pieces
Dimensions: 35.56cm x 45.72cm
Producer: Ceaco?, Meiklejohn Graphics, Glows in the Dark! series
Artist: Meiklejohn Graphics
Puzzle: A fun and not too complicated puzzle to do. A good place to start would be the blue segments of the wings, the waves at the bottom, and the red and orange background behind the dragon's back. The dragon's armour and tail are relatively easy areas to complete as well. Darker background regions and light-coloured rocks at the bottom are distinct enough as well, leaving the remaining few areas simple to finish. The pieces are large and easy to place.