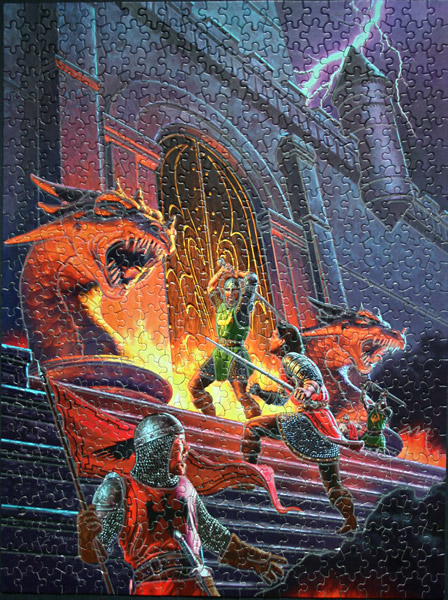 Size: 550 pieces
Dimensions: 61cm x 46cm
Producer: Ceaco, Glow in the Dark series, # 2333-34
Artist: Matt Stawicki
Notes: Fortress is a series of fantasy novels by science fiction and fantasy author C. J. Cherryh, published by HarperCollins. They are set in a medieval fantasy world with a 15th century feel and feature magic, sorcery, medieval warfare, politics and other elements common to the High Fantasy subgenre. [Wiki]
The fourth book of the series – Fortress of Dragons – was published in 2000. Matt Stawicki did the cover for this book.