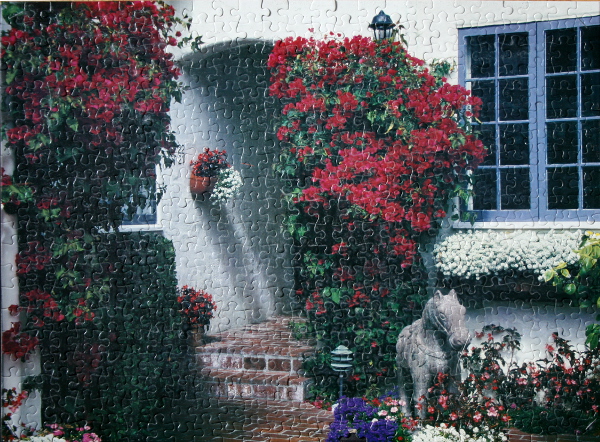 Size: 500 pieces
Dimensions: 48.5 cm x 35.5 cm
Producer: Sure-Lox, The Canadian Group
Puzzle: One of the earlier additions to my collection, this puzzle has a bit of glue damage. The easiest places to start are the window with the white flowers under it, the steps, the walls of the house, the purple flowers, the solar light, and the horse. The large flower bushes, and the darker area in the bottom left can follow. A very pleasant puzzle to do.