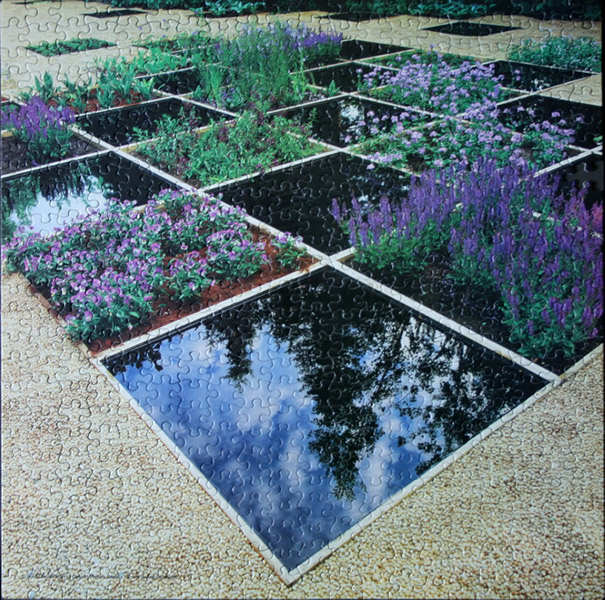 Size: 500 pieces
Dimensions: 40.64cm x 40.64cm
Producer:  Hasbro, MB Puzzle, Big Ben series
Notes: The International Garden Festival is recognized as one of the most important events of its kind in North America and one of the leading annual garden festivals in the world. Since 2000, more than 900,000 visitors have explored 110 gardens created by over 220 designers from 15 countries.
The Festival is a unique forum for innovation and experimentation and an exceptional showcase and launching pad for participating designers from a host of disciplines. It provides an annual rendez-vous for admirers of contemporary gardens and design as well as offering a unique space for those involved in the renewal of this art form.
The site is bordered to the north by the St. Lawrence River, to the west by a woodland of deciduous trees, to the east by a large field and conifer forest. On occasion, gardens are installed on other parts of the Festival site and in the historic gardens. [Festival site]