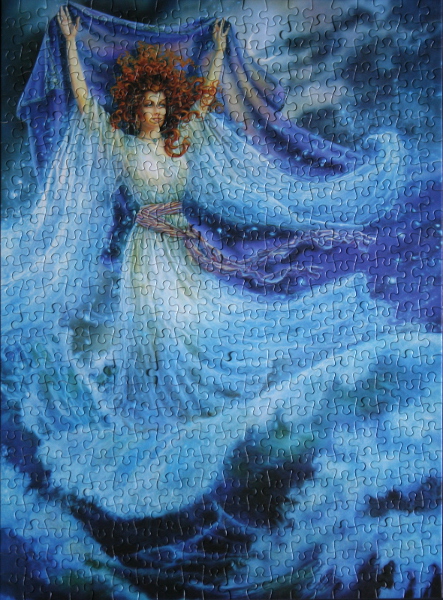 Size:  500 pieces
Dimensions: 35.56 cm x 48.26 cm
Artist: Myles Pinkney
Producer: Sure-Lox, The Canadian Group, Glow series, 2007, #81200-5

Puzzle: Simple and pleasant puzzle to do. The Sure-Lox pieces fit together well, and there are enough distinct regions to split the puzzle into areas that are trivial to complete. A logical place to start is the woman's face, hair, hands, dress, and the belt. The purple, grey, and dark areas can also be easily completed. The remaining regions of the dress and the blue of the waves can follow.