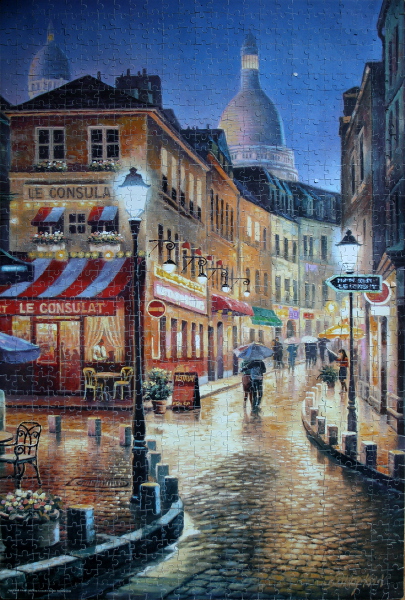 Size: 1000 pieces
Dimensions: 45.4 cm x 67.31 cm
Producer: Wrebbit, Perfalock series
Artist: Sung Kim
Painting: original
Puzzle: A romantic view, this foam puzzle is very serene and a pleasure to assemble. This is another painting by Sung Kim, in addition to the 1000-piece one of Overlook Cafe. Le consulat building, the domes in the background, the sky, and the pavement borders are good places to start. The smaller areas of colour: the people, the street signs, the street lamps, the building windows, and the chairs can be filled in, leaving the house walls and the pavements to be completed last.