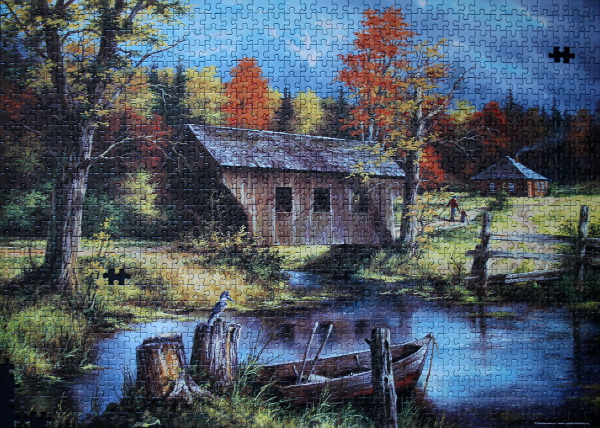 Size:  1000 pieces, 7 missing
Dimensions: 68 cm x 48 cm
Manufacturer: Mega Puzzles, No. 51152 ABN, A 20084 PP
Artist: Rudy Reichardt
Original: painting
Puzzle: A lovely serene scene of a countryside in autumn. Calm blue water reflecting the sky, the covered bridge, the sky and bright tree leaves border, and the boat are distinct regions that make a good start for the assembly. Good lighting is a bonus for the subtler transitions of colour among the trees and grass.