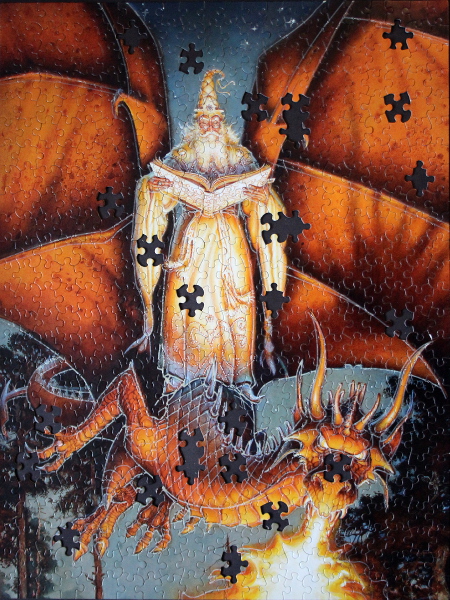 Size:  550 pieces, 26 missing
Dimensions: 61 cm x 46 cm
Painting: original
Producer: Ceaco, Glow in the Dark, #2333-13
Artist: Don Maitz
Puzzle: Good puzzle to leisurely put together, even with so many pieces missing (I got it second-hand, and I think this is the most incomplete puzzle I've ever assembled). Good places to start are the wizard and dragon's flame, the boundary of the wings against the background, and the dragon's head and neck. Wing section borders serve as horizontal guides.