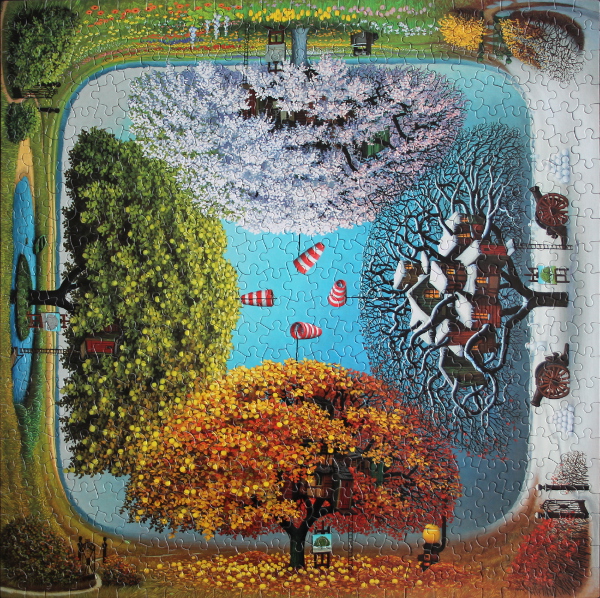 Size: 550 pieces
Dimensions: 51 cm x 51 cm
Manufacturer: Ceaco, #2381-6, 102214-21081-A
Artist: Jacek Yerka
Original: painting
Puzzle: A fun puzzle depicting a landscape with a great tree in four seasons. The puzzle can be turned to assemble each season in turn, or done partially sideways and upside down. Well-fitting pieces, fun imagery, easily-assembled.
There are lots of good places to start: red and white socks and the sky in the centre, white snow, tree leaves and branches in different colours, border between the sky and the outer frame picturing the land. Great to do with other people sitting around the table, since a part of the puzzle will face each of four directions.
Save