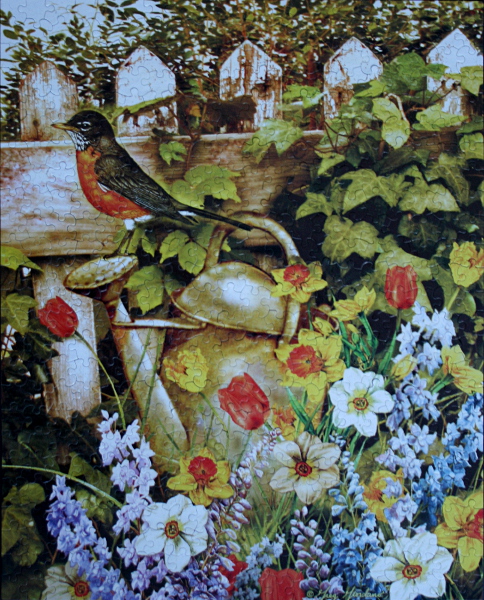 Size: 500 pieces
Dimensions: 40.64cm x 50.8cm
Producer: Karmin International, Birds of the Season series
Artist: Greg Giordano
Puzzle: One of the 4 puzzles in the box (first, second, third, fourth). As the others, it's pleasant to make with the bright flowers and green leaves. The uniform areas of the fence and the watering can, the smaller leaves and sky, the white narcissus flowers and the bird's bright red and black plumage are good places to start. Tulips and blue and lavender flowers stand out as well. Those could be followed by the darker regions, the green leaves, and the yellow narcissus flowers, leaving the rest easy to complete.