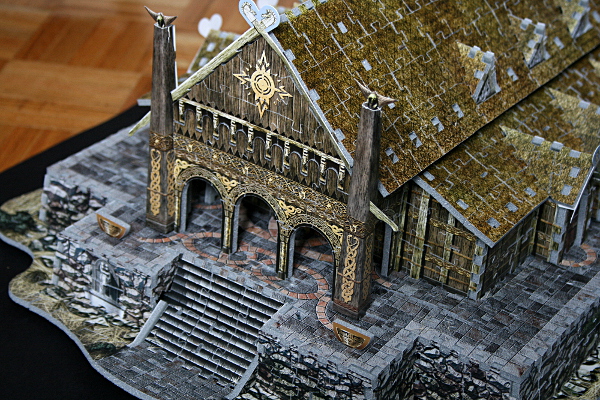 Size:  742 pieces (foam-backed), 29 cardboard accessories
Dimensions: 42 cm x 49.5 cm x 22 cm
Producer: Wrebbit 3D, Lord of the Rings series, 2012, #02003, made in Canada

Instructions:
Remove and sets aside red dotted pieces (they are not a part of the actual puzzle).
Assemble puzzle sections flat as you would a 2D puzzle.
Once all sections are assembled, build the 3D puzzle using the supports provided and embellish with decorative pieces.
Puzzle: I have made this puzzle a few months ago, but did not get around to documenting it until now. It carries sentimental significance to me because I love all things Tolkien, and the designs are tugging at my heart strings, but the implementation could be better. Foam is not the greatest material to hold up a 3D puzzle, as I have previously found out with a Taj Mahal puzzle made by Wrebbit (not to be confused with the CubicFun one made of paper), and after discovering the CubicFun puzzles earlier this autumn I don't think I would assemble another foam 3D one, unless the subject was as attractive to me as the Golden Hall of Edoras.
Below are the progress photos of the assembly – the process itself was not easy since foam does not hold together that well, so the intermediary stages of the structures being attached to each other have no photos to them: I had enough trouble keeping them holding together.
Here is the base surrounding the hall: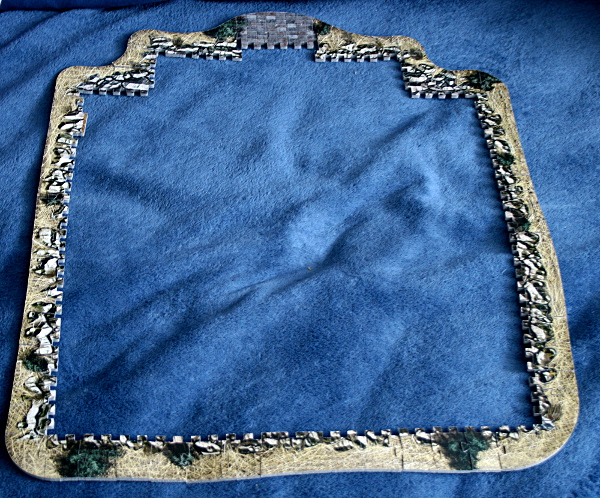 And here is the overview of all the rest of the assembled components, followed by close-ups: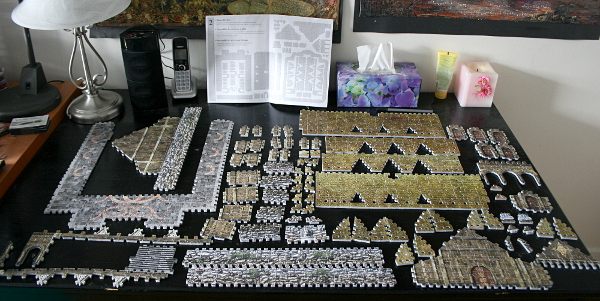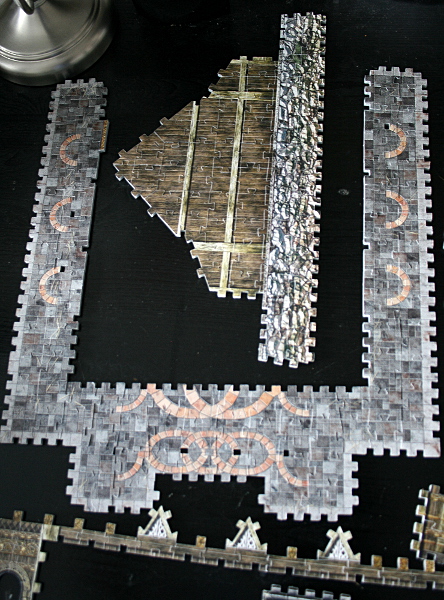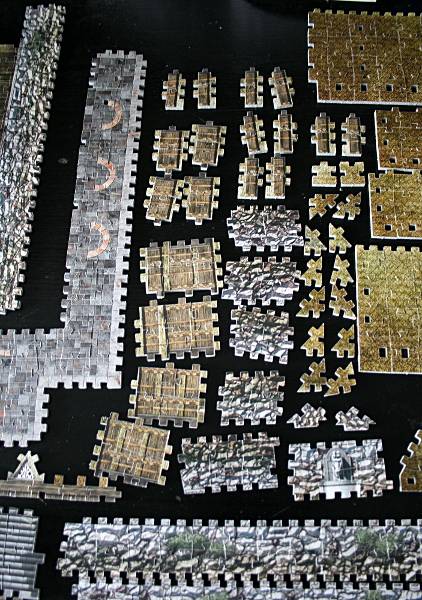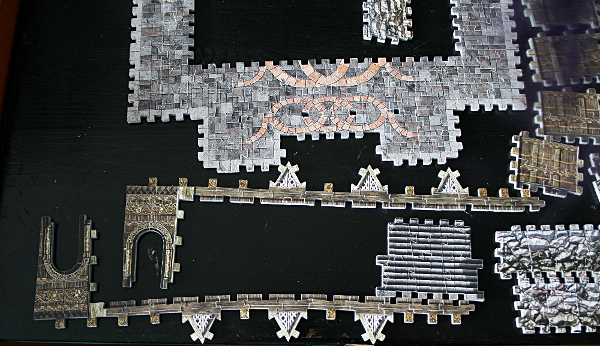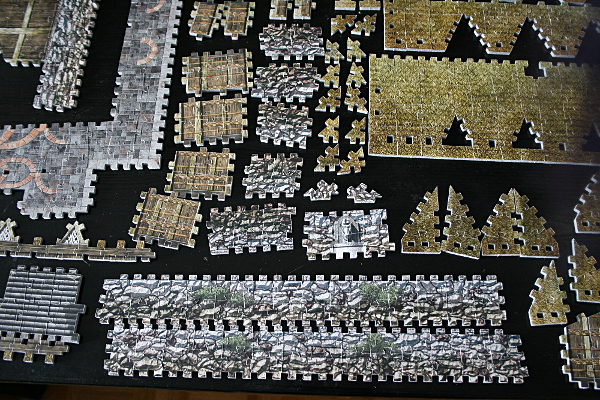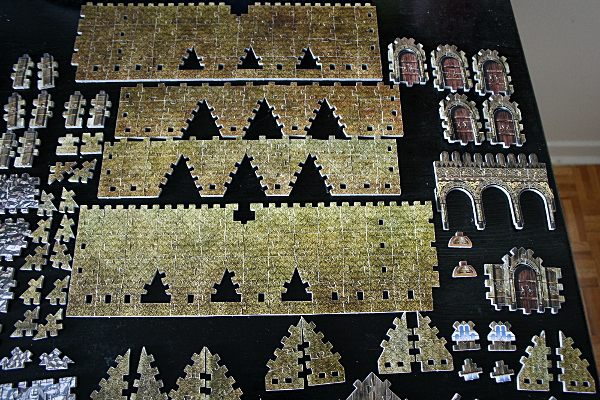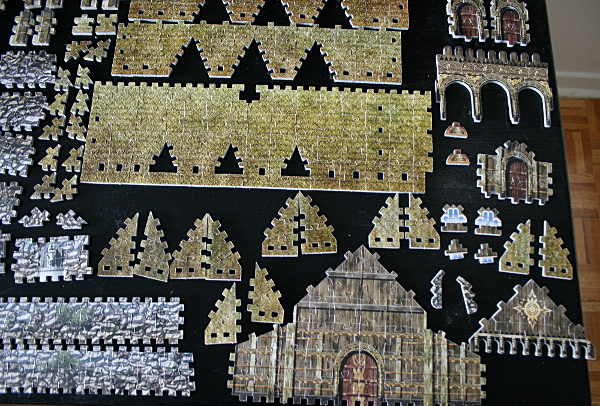 The assembled hall looks good from far away, but pieces do not fit together very well, making for a choppy composition and crooked angles. Additionally, some of the embellishment pieces on the roof are printed only on one side which I find a disappointing approach: cutting corners on such little details makes the entire building look unfinished.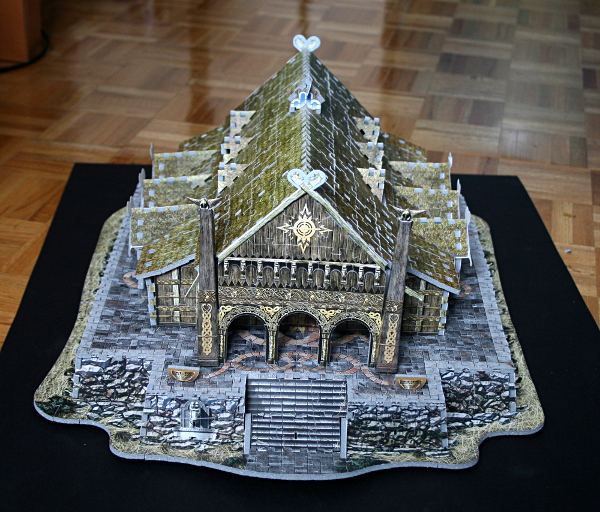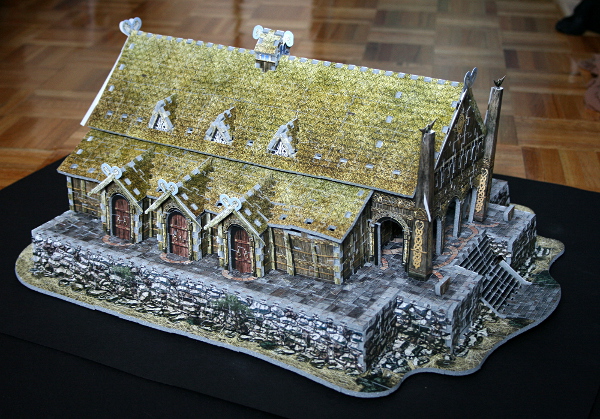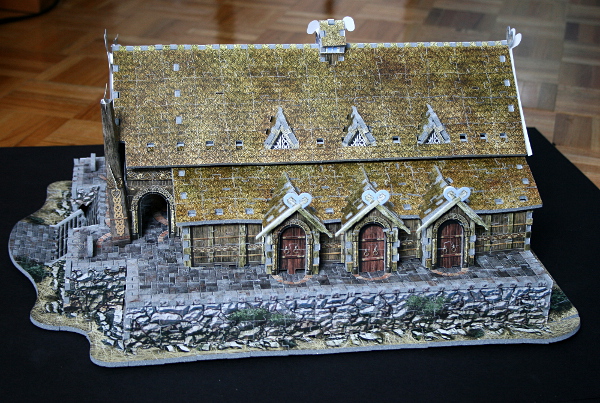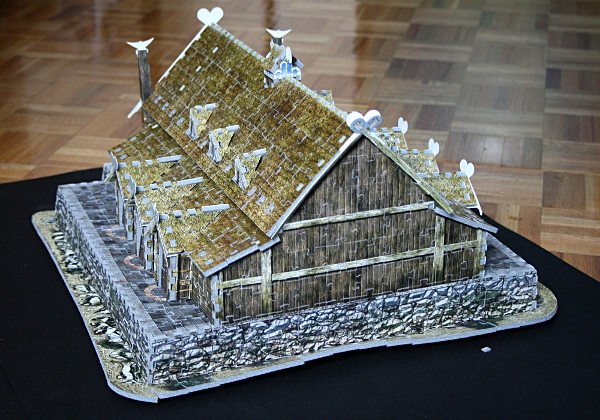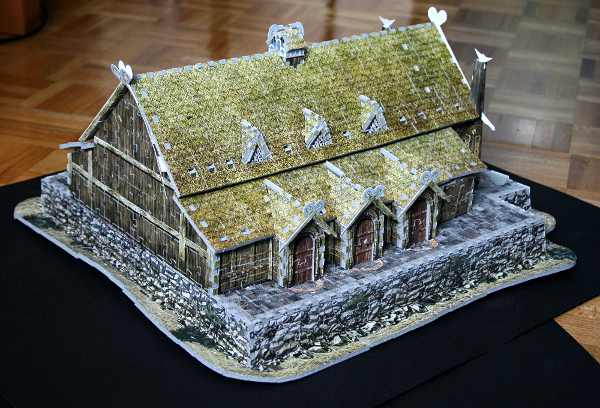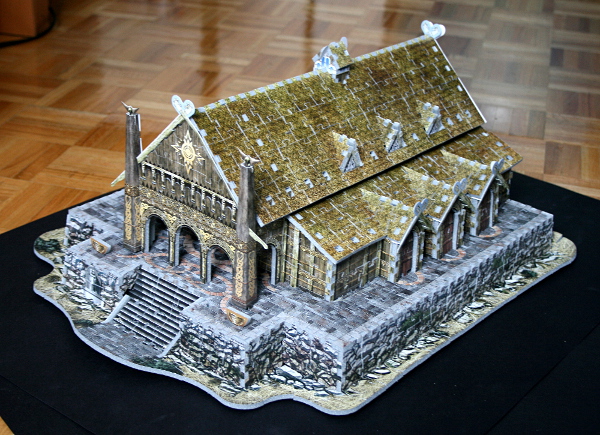 Notes: The city of Edoras was built on a hill in a valley of the White Mountains (Ered Nimrais) by Rohan's second King, Brego son of Eorl the Young. Before this, Rohan's capital was at Aldburg in the Folde.
As Rohan consisted of mostly small villages and farmsteads, Edoras was Rohan's only real city, and holds the Golden Hall of Meduseld. It was here that Aragorn, Gimli, Legolas, and Gandalf meet with King Théoden. They were admitted by Hama, the door warden who permitted Gandalf to keep his staff with him. [Lord of the Rings wiki]