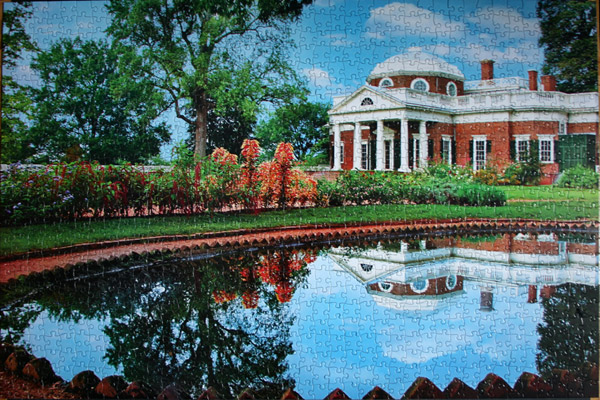 Size: 1000 pieces
Dimensions: 73cm x 48.5cm
Producer: The Canadian Group, Sure-Lox, Images series, #43670-14
Notes: A mansion is a very large dwelling house. U.S. real estate brokers define a mansion as a dwelling of over 740 square meters. A traditional European mansion was defined as a house which contained a ballroom and many bedrooms. Today, however, there is no formal definition beyond being a large and well-appointed house.
In the Roman Empire, a mansio was an official stopping place on a Roman road, or via, where cities sprang up, and where the villas of provincial officials came to be placed. The Scots word "manse" originally defined a property large enough for the Minister of the parish to maintain himself, but a mansion is no longer self-sustaining in this way (compare a Roman or medieval villa). 'Manor' comes from the same root — territorial holdings granted to a lord who would remain there — hence it can be seen how the word 'Mansion' came to have its meaning. [Wiki]