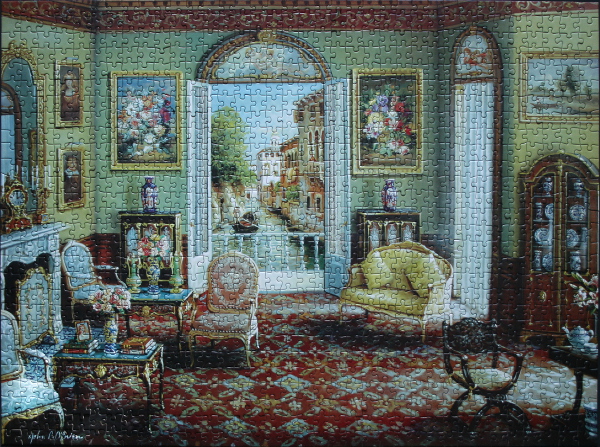 Size:  1000 pieces
Dimensions: 51 cm x 69 cm
Artist: John O'Brien
Producer: Empire, Puzzle Makers, Rooms with a View collection, #64020-001

Puzzle: This puzzle is a pleasure for the eye. Lots of vibrant colours and small details. The pieces fit together well. The easiest regions to start are the vertical guides of the balcony doors and the white tall window, the street with the sky and buildings, the paintings and their frames, the dark red border decoration at the top of the walls, and the green of the walls themselves. The cupboard, the chairs and love seat, and the fireplace can come next, with the rug pattern to follow. The rest of the small details can then be filled in.