From the time I've first mentioned to people that we were moving, I got inundated with an intake of breath and some variation of "Oh, you'll be living from boxes for the next year". It's like getting an exclamation to any issue you might bring up about your children to the effect of "Oh, that's nothing — wait until X happens!". Besides not really being helpful, such a response creates a sense of doom (as if somehow you are not in control of when this "living out of boxes" stage will be over), ramping up stress and seeming to suggest that you might as well give up and accept any lack of organization for months on end. As if making an effort to sort through your belongings in an efficient manner is way too stressful, whereas tripping over them and spending hours trying to find essentials is less so.
Well, I refuse to give in to this attitude. Some people are skeptical when I say it won't take me longer than a month, but after 2 weeks at the new place, unpacking in the evenings and on weekends, I have organized most of the clothes, books, dishes, and toys. I have a functional kitchen which needs re-organization but is usable, I have a completely functional and organized master bedroom with the wardrobe, all the bathrooms, my studio workspace and beading desk, the library/living room with the book shelves, and the play room for the kids.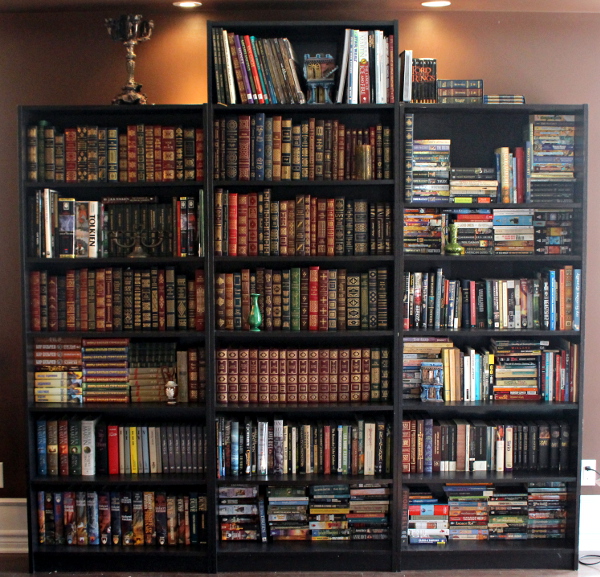 Now I am working towards tidying up the studio, re-organizing the kitchen, making my son's room more cozy, and putting up pictures and mirrors. The house is functional already. The garden is almost completed as well. We have welcomed guests from out of town during this time, and I have already hosted a Pathways Connect meeting and a Blessingway in my living room. The most of the remaining work is in the basement and the garage, but those items are not essential and they are starting to clear out already.
Don't get fixated with organizing everything perfectly from the start. You are in a new home and your usage of various items might change as you adjust to the new environment. My kitchen is bigger than before and, after cooking in it for a few days, I have different ideas of where items would be more conveniently placed. The house will shape yourself around you, so focus first on sorting things out into different rooms. The activities you perform in each room will guide you. For example, all my beading, photography equipment, sewing machine and fabrics, various art and craft supplies have been taken to the studio and stashed in a corner, until I'm ready to unpack and sort them. All the musical instruments, yoga mat, singing bowl, contemplation books and art are going into the zen room. Pantry items and food preparation supplies belong in the kitchen, most of the books — in the living room, clothes — in appropriate bedroom closets. Once the generic sorting is done, it's easy to tackle a box or two when you have a spare few minutes, making a visible dent in what might have seemed a mountain.
Don't give in to the despair brought on by the sheer amount of things that need organizing. Instead, think logically, divide and conquer, and take it as an opportunity to arrange things the way you like them. Here are some more unpacking tips.