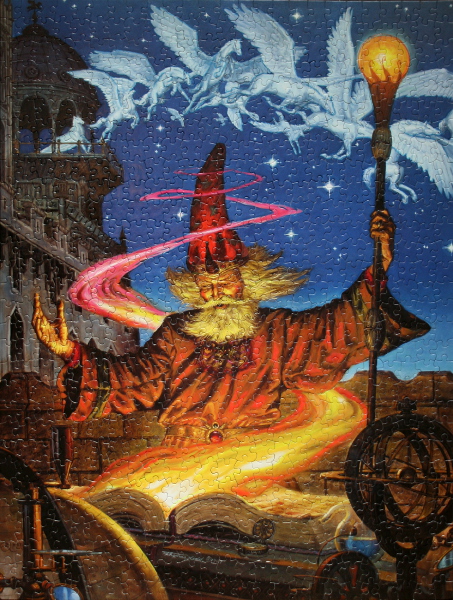 Size: 750 pieces
Dimensions: 46 cm x 61 cm
Producer: Sunset Glow? (I do not have the box anymore: if you know who the producer is of this puzzle and what the series is, I'd appreciate it if you share.)
Puzzle: Easy enough to complete, with large distinct pieces and many differently-coloured regions, this puzzle is a good one when you crave a fairy tale visual. Many good places to start: the book and flame, the wizard's face and hands, the glowing ball at the top of the staff, the red robe, the hat, the white horses, the castle, and the sky wall boundary. The book stand top and round parts in the bottom half of the puzzle can serve as guides. The rest of the pieces should fall into place.